We are a company that produce perforated wood panels in-house, ensuring quality products and timely delivery. Our perforated timber panels are durable, flame retardant, sustainable and easy to install, and the most important feature is combining decorative and acoustic in one. We have a wide range of perforations and provide solutions for walls and ceilings. All of our perforated wood wall panels are fully customizable.
Perforated Timber Panels Substrate
We have a completely flexible range of perforated wood panels suitable for any project, including perforated MDF substrates, melamine or natural wood veneer and painted. The Firesafe solution meets EU, UK, CN, and ASTM fire protection requirements.
Perforated Wood Panels Finishes
The perforated wood panel can be finished in our professional melamine and veneer colors. The panel can also be done from any range of paint colors. If necessary, metal and special surface treatment are available.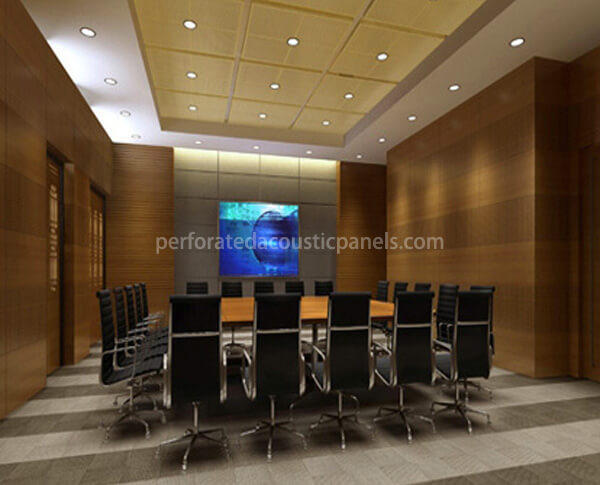 Perforation
Having the right acoustic treatment is critical to any space, and the perforated wood sheet is specially designed with excellent acoustic performance. Perforations combine with our large number of surface treatments to create perfect acoustics for any space without affecting design intent. Perforated wood panels are a flexible solution for your acoustic requirements and have been tested.
Grid ceiling
Wood perforated ceiling panels can be used in new or existing grids to make it the perfect choice for refreshing and updating existing space. They are available in Firesafe or standard medium density fiberboard, with a large number of melamine lamination, real wood veneer or paint coating, so it's really a simple solution for your grid ceiling.