Wood Acoustic Ceiling Panels Acoustical Wood Ceiling Wood Acoustical Ceiling Tiles
Have you ever walked into a famous concert hall and marveled at the wonderful sound of a band? Although the quality of the symphony plays an important role in the overall sound experience, the entire orchestra can also benefit from the sound of the concert hall itself. The entire venue is made of optimized wood acoustic ceiling panels and wall panels to achieve the best sound quality.
One of the most popular materials for obtaining good sound is acoustical wood ceiling panels. It not only adds a retro and classic atmosphere to the room, it is also one of the best materials to absorb sound. Please allow me to introduce you to the advantages of wood acoustical ceiling panels.
Wood Acoustic Ceiling Panels Specifications
Size: 600x600mm, 600x1200mm
Core Material: MDF, MgO
Thickness: 15mm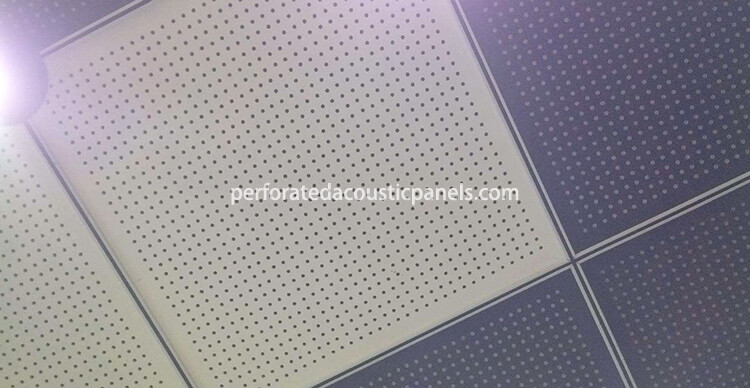 What is acoustical wood ceiling?
The advantage of the wood acoustic ceiling panel is the medium density fiberboard with high sound absorption rate. This wood is best suited for places where the advantages of sound control are required. The main advantage of acoustical wood ceilings is that they can break down standing waves, reflect high frequencies, produce better sound resonance and absorb bass energy. To achieve this, wood acoustical ceiling tiles usually have perforations that allow air to pass through, which allows the wood panels to dissipate sound waves.
The perforations in the wood are usually square, round, rectangular or grooved. Some acoustical wood ceiling panel manufacturers even mix these types. Thickness is also another important factor to consider when trying to measure the maximum absorption rate. Since sound can only penetrate the board to a certain depth, there is no need to increase the thickness. This is one of the reasons why it is very important to customize wood according to your needs. Where do you plan to use acoustical wood ceilings will greatly help you achieve the desired results.
Where is wood acoustical ceiling panel used?
Where sound control is important, it is best to use acoustical wood ceilings. The first thing that comes to mind is the concert hall and home theater. The perforated ceiling tiles can greatly reduce the sound frequency in these rooms, thereby improving the clarity of the sound. However, sound absorption boards can also be used in many other applications. Acoustic wooden crates will greatly benefit from transportation, some of which are precision weapons and equipment that are very sensitive to vibration. You can also use wood acoustic ceiling panels in meeting rooms, reception areas and large classrooms.
To learn more about our wood acoustical ceiling tiles and other wood absorptive panels, please visit our product page. We can also customize perforations and thicknesses for acoustic wood to accommodate different levels of sound reflection.