Acoustic Wood Linear Panels Groove Wooden Sound-Absorbing Panel Acoustic Linear Wood Panels
Our sound absorption timber lining board presents the unique appearance of solid wood with a clean, modern design. Usually called "linear", "grid" or "slat" style, this product is mainly used for wall and ceiling installation, but it is also suitable for walls. We have developed a market-leading modular system that allows flexible design options, easy installation and seamless surface treatment; eye-catching modern solutions to various aesthetic and acoustic challenges.
Acoustic Wood Linear Panels Specifications and Technical Details
Thickness: 15 mm
Standard wall size: 2440x128mm, 2440×192 mm
Wall seam closure 5 mm (all dimensions and vertical and vertical directions are approved)
We offer a variety of finish options to meet your needs in terms of fire rating, sustainability and appearance. We can also provide linear wooden acoustic panels joinery products such as custom decorations, skirting boards and return trips, so you can ensure consistently high quality and the project runs more smoothly.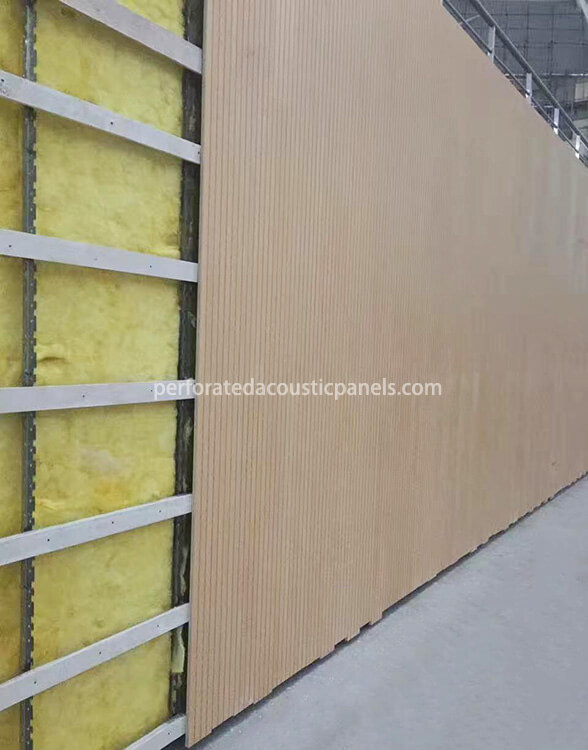 Slat system specifications
The sound absorbing panels have 3 unique styles to choose from, you can choose horizontal slats. The size and spacing of the slats are completely up to you, and wider spacing can improve acoustic performance. The length, width, thickness and center of the acoustic linear wood panels can be provided according to your specifications. More complex customizations can also be provided on request, such as slat forming or bending of the entire system.
Wool backing for Linear Wooden Acoustic Panels
Non-woven, acoustically invisible wool is usually fixed to acoustic foam to create a shading effect behind or above the system. This acoustic fleece of acoustic wood panels can be fixed to the back of the system on request.
Acoustic performance
The groove wooden sound-absorbing panel is usually installed above or below the slat system. Performance depends on the width of the opening between the slats.
Artwork & Green product
Natural wood grain and natural beauty; it embodies the brilliant style of modern rhythm culture, and excellent cosmetic products provide good visual enjoyment while decorating needs based on natural trees, design and other decorative effects. All materials meet the national environmental protection standards, the formaldehyde content is extremely low, and the acoustic wood linear panels all have natural fragrant wood.